"GO GET A JOB!"
"THEY'RE SO LAZY!"
"STAY AWAY FROM THEM, THEY'RE DANGEROUS!"
Throughout my life I've heard these stereotypes applied to people less fortunate over and over again. Much of society has a view on the homeless population as people that have no work ethic, aren't responsible, and don't try hard enough. I'll be honest, I even had this type of mindset when I was younger. Growing up you're taught that working hard and doing what you're "supposed" to do will give you what you need, but I'll tell you right now LIFE does not always work that way! This last week I had the opportunity of serving with an outreach organization called New York School of Urban Ministry where I went into the streets of Midtown Manhattan, the Bronx, and Queens to bring food, blankets, and Jesus to the homeless or less fortunate. But as I came to this organization with a mindset of blessing others, I was the one who was truly blessed.
The stigma that has been attached to the homeless that they aren't hard working or talented is completely false. My first night in Manhattan we went to a location where the homeless were able to stay until a certain time for shelter due to the cold weather. I met an elderly woman by the name of Erlma. She was walking down the stairs holding every type of bag you could think of while also holding a cup of coffee. I saw she was struggling, so I helped her carry the bags so she could get down safely. As we began to talk more, I noticed she was limping which she then told me she had a knee problem for the last five years. I went on to pray for her and her knee which brought us to her story. Erlma went on to tell me that she was a graduate at the prestigious Columbia University in New York where she attained two degrees and was once a college professor. As I kept on speaking with her I forgot all about the fact that she was homeless, but was viewing her as a human being with worth. I'll never forget what she said to me before I left. She said,
I immediately gave her a hug because of how much those words meant to me.
Another woman I met named Paticia had her son with her that night. When I sat down next to Paticia she immediately began talking to me about the importance of having confidence when approaching my career. Her son, Tyrell, was only nine years old and I could tell he looked up to his mom like she was a superhero. Since Paticia is a single mother she would have to drop off her son at school every day somehow. She went on to tell me that before he would leave he would ask her every day what she was going to do today. Her response every time was that she was going to go save the world. Paticia told me she didn't want her son to know that she wasn't able to have a job right now. Tyrell just needed to focus on one thing and that one thing was just being a kid. As we got to the end of our conversation I told Paticia I wish I could just hire her myself. She went on to give me some encouragement in regards to my future,
I went on to pray with Paticia, but she also told me she wanted to pray for me. She went on to pray for me in a very powerful way and I was truly blessed.
I had even more numerous amazing interactions with people such as Robert who went out of his way in one of the shelters to teach me how the game of chess has many connections with life itself. Or Jason, who was younger than most of the homeless, helped explain to me the best way to reach inner city youth. Jason gave me knowledgable approaches to the youth of places like Brooklyn, Queens, the Bronx, or Manhattan. I couldn't believe a man with soo much knowledge was in his current situation.
As I reflect on the time I spent with this organization I would say the main lesson I learned is that the opportunity to serve others is an absolute gift. New York City has a homeless population of about 100,000. These people do not have less worth than anyone else. If we are truly going to apply God's Word to this subject then the worth of people is found in Christ, not in how big someone's house is or the title they have at their job. From my time this past week I have learned more from people that are less fortunate than I have from many people who are considered "successful" in the eyes of the world. That should tell us something. "Success" in the eyes of the world can take you down a detrimental spiral that can get us off track of what is important. Never take for granted the blessings we have that look simple. Because one day, those same blessings could be gone in an instant.
BY LARRY TAYLOR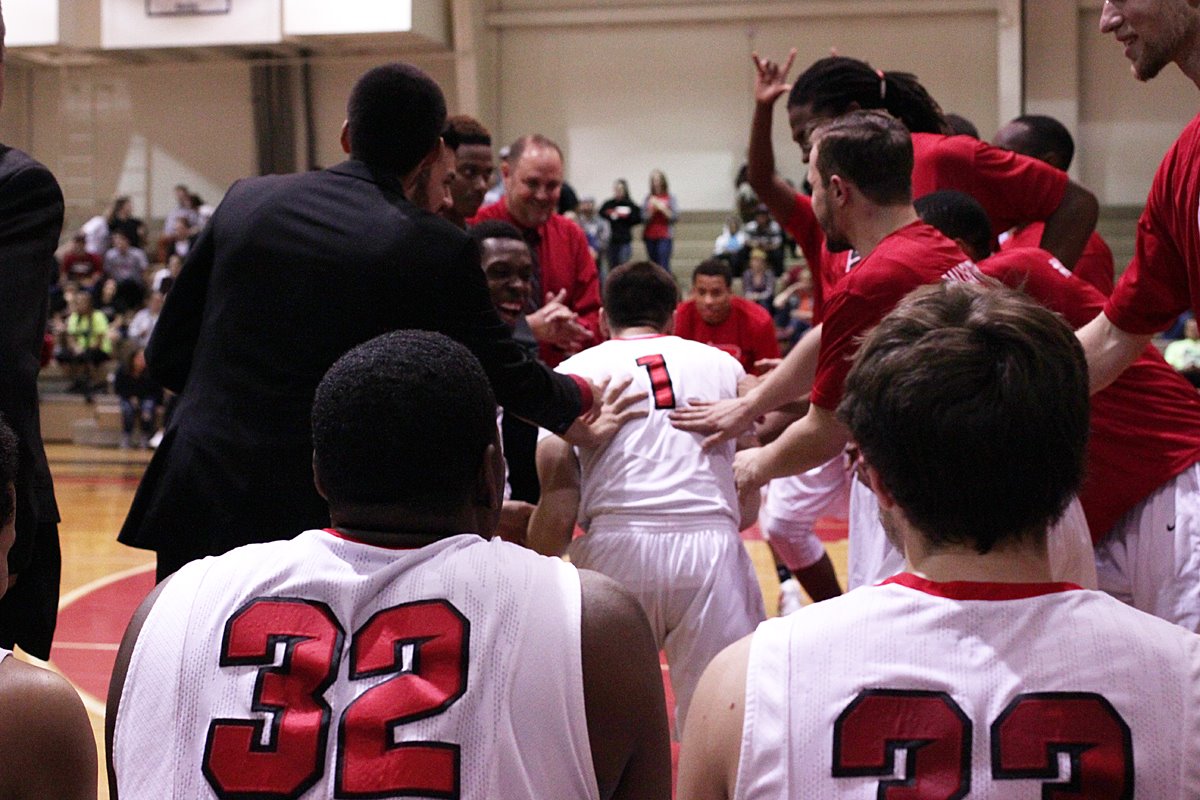 * I love seeing former players who have a passion for Jesus and serving others. Larry is truly a special person and God is going to do big things through his life! It was an honor to be able to share his story from his time in New York. - Coach Wingreen